---
Go forward with the core and build a dream! The company successfully held the 20th anniversary celebration!
---
Twenty years of prosperity, twenty years of spring and autumn. On August 28, 2022, the 20th anniversary celebration of the company with the theme of "Moving forward with the core, building a dream and sailing" was successfully held. Mr. Lin Junyang, the general manager, delivered a speech, expressing heartfelt thanks to all the people who have been helping Tianmao to develop in a high quality, and extending cordial greetings to all the staff who have made positive contributions to the company's development conscientiously and diligently. At the same time, it reviewed the history of all Tianmao people working together to achieve today's success, and planned and laid out the company's power battery market to break through the scale of 10 billion in the next 2-3 years.
Over the past 20 years, Tianmao has always adhered to the vision of "becoming the most influential Chinese new energy comprehensive service provider in the world", continued to develop and innovate in the field of lithium batteries, deeply cultivated and operated steadily, and its business scale has continued to expand. Tianmao always adheres to the business philosophy of "being honest and doing human", performs its social responsibilities, and constantly innovates and creates efficiency in the context of rapid development of national economic construction, making contributions to social and economic development!
In the future, the road ahead is full of dreams and challenges, and the market competition is becoming increasingly fierce and cruel. Under the joint leadership of Mr. Lin and Mr. Lin, all Tianmao people will continue to carry forward their perseverance and indomitable spirit, be down-to-earth, cooperate sincerely and forge ahead, and jointly compose a new chapter of harmonious development in the future!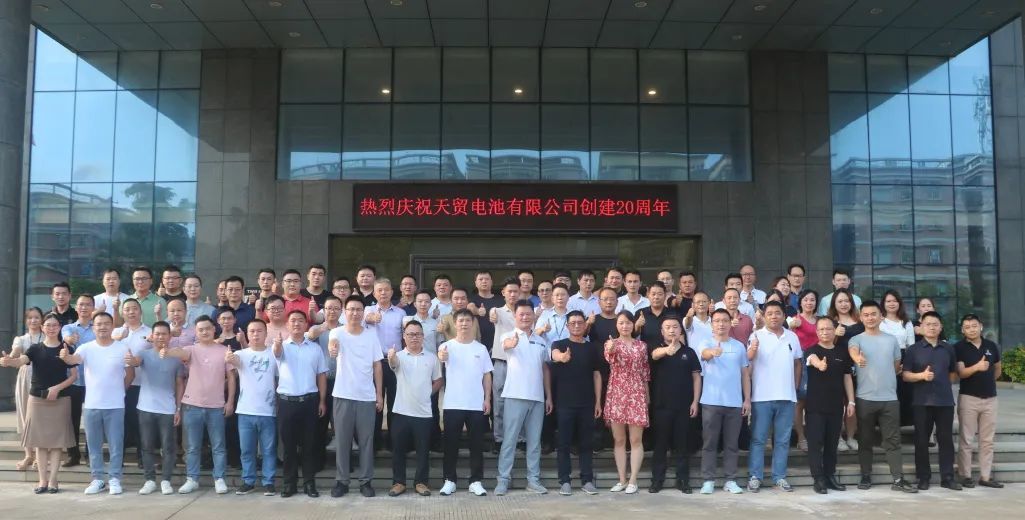 Video of celebration activities